The Nation's Twin Capital.
Did you know there's a town in Nigeria dubbed the "Twin Capital of the world"?  Igbo-Ora which has its headquarters in Ibarapa Central, Oyo State, is situated 80 kilometres North of Lagos. Their population keeps multiplying due to the high rate of birth twins in the town. People from all walks of life converge in the ancient community to celebrate the yearly Igbo-Ora World Twins Festival.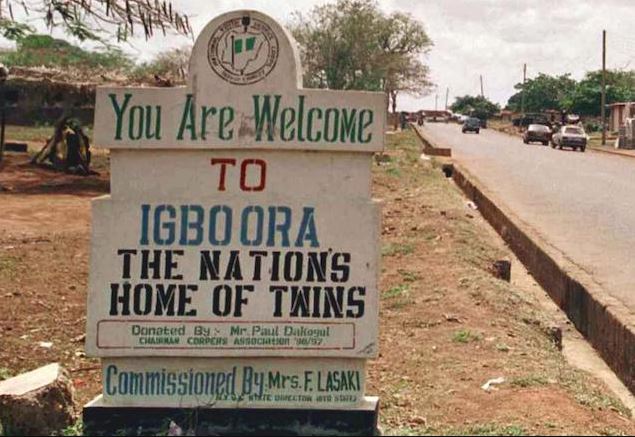 Reputed to be the most prominent among of places with multiple births, with a record of twins or triplets in virtually every household in the community, the festival, which was put together by Twins World Creations, in conjunction with the Igbo-Ora community foundation is always organised to showcase the tourism and cultural potentials of the community, as well as attracts investors into the state and help get the town into the Guinness Book of Record.