Fidelity International Trade & Creative Connect (FITCC) is a global platform that facilitates the promotion of Nigeria's value-added exports in the global marketplace and integrations to global supply-chain networks via partnerships and FDIs.
As the name suggests, the scope of coverage spans beyond commodity exports. The Platform will also promote and cater for Service Exports across the Creative, Fashion and Fintech Spaces.
FITCC will feature keynotes and plenaries, product exhibitions, sector specific syndicate/breakout sessions, deal/meeting rooms, media room for executive close up interviews, art exhibitions, themed theatrical performances, networking cocktails and side fashion shows.
In 2022, the pioneer event held at Novotel London, United Kingdom with over 100 exhibitors, 90+ speakers, 1000 footfall per day and a total trade and investment deal of US $250 million closed.

This October, we are taking the train to Houston Texas United and the goal remains the same, "to connect the best of Nigeria trade and creative exports to the world".
To moderate cost, it is necessary to explore synergies, partnerships and co-sponsorship opportunities.
With a population of 7.2 Million (25% of Population of Texas), greater Houston is the 4th largest city in the USA and according to American Immigration Council in 2019, Houston had about 1.1 million Immigrants.
Houston is one of the most ethnically diverse cities in the United States. This includes a vibrant and also the largest collective of Nigerians in diaspora which creates a market for our trade and creative exports.
The geographic location of Houston in the Southern United States and its network of surrounding waterbodies makes it the ideal hub for international trade and its network of Seaports, Airports, Railroads and Highways makes it easy to move both goods and people regionally, nationally and around the world efficiently.
Investors, Regulators & Exhibitors
Invited Guests & Visitors
US dollars worth of deals and
investment flows projected
12 expository panel discussions
4 keynote and expert overviews
3 Fireside chats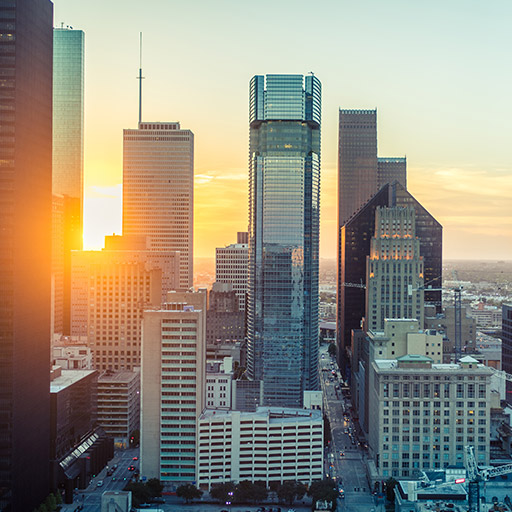 Target Sectors & Business Areas
Target Sectors & Business Areas
Feedback from the Attendees of
FITCC London, 2022
Great Job, Thanks a million to the Fidelity Bank/NEPC Team for making this epoch-making event happen and KUDOS to all our great Exhibitors for Rebranding Nigeria with the quality of the Made in Nigeria Products you showcased to the World using the UK as the window. We strongly believe as Mr. Ndukwe rightly puts it, This is just the beginning.
Very well done to the entire team at Fidelity Bank, execution partners, all the exhibitors, speakers and facilitators. I am blessed to have connected with so many people and reassured that it's only a matter of time, Nigeria will lead Africa and the world. It was an honor exhibiting amongst great exhibitors and the networking was outstanding. The team pulled off an excellent event.
Thank you Fidelity so much for such a great event! First of many great ones to come and it shall continue to get better! The connections were valuable! People whose products we admire from a distance or heard about, we were able to meet some and be inspired by many! It was a great eye opener and launch pad!
Vice President of Nigeria
CBN Governor
Minister of Trade & Investment and Policy Makers
DFI CEOs, VCs and Fidelity Bank Execs
UK Cabinet Members/Policy Makers & Diplomatic Community
Export-oriented Business CEOs (BUA, Dangote, Flour Mills, Julius Berger Cashew, SME Exporters, etc.)
Commodity Buyers & Grocers in the UK & Europe
Regulators and Quality Control Agencies
Customs & Border Control Chiefs
Techpreneurs
Record Label Execs, Show Promoters, A&Rs, IP Lawyers, etc
Fashion Entrepreneurs
Visual Art Curators
African Culinary Art Practitioners and Chefs
Reps of Nigerians in Diaspora, etc.
Businesses with products/services that are exportable and match acceptable US/European market standards.
Businesses with unique products and compelling stories.
Fintechs and Cross-border Payment/Settlement Providers.
Creative Content Providers with creative contents that are scalable across borders and international audiences via streaming platforms and stage performances.